Event Date:
April 30, 2023

to

May 01, 2023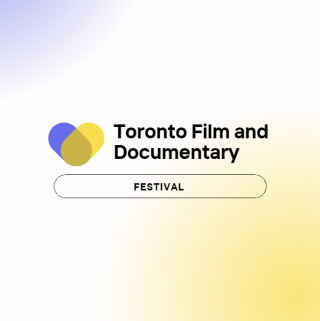 Festival Description:
Toronto Film and Documentary Festival
MISSION & OBJECTIVE
The main goal of Toronto Film and Documentary Festival is to present the most exciting and inspiring new works on film being made today.
And equally, to promote an understanding and appreciation of the world through moving pictures.
The Toronto Film and Documentary Festival is the premiere venue for non-fiction film in the Canada. 
Toronto Film and Documentary Festival offers an ideal setting for filmmakers to premiere new work and develop lasting relationships with fellow filmmakers and industry. 
The festival plans to draw an audience of 5,000 and film entries from every corner of the globe. 
ABOUT THE FESTIVAL
The festival plans to hosts over 200 visiting artists, and to presents an average of 100 non-fiction films, and offers a variety of exciting events throughout town. 
In addition to screenings, the Big Toronto Independent Shop is a five-day industry event that includes panels, master classes, workshops. 
OUR PROGRAMS
DOCUMENTARY PREMIERES
Films about far-reaching subjects by renowned directors comprise this section, highlighting our ongoing commitment to documentaries. Each is a World premiere.
NEXT
Pure, bold works distinguished by an innovative, forward-thinking approach to storytelling. 
Digital tech paired with unfettered creativity promises they will shape a "greater" next wave in the World cinema.
SPOTLIGHT
The Spotlight program is a tribute to the cinema we love, and presents films that have played throughout the World.
SPECIAL EVENTS
One-of-a-kind moments highlighting new independent works that add to the unique Festival experience.
FROM THE COLLECTION
Rediscover classic works of indie cinema from the vaults of our partnership with the Top film collection which now contains more than 2,300 films.
KIDS
Especially for our youngest independent film fans. In cooperation with Utah Film Center who present the annual Kid's section of Toronto Film and Documentary Festival.
MIDNIGHT
From horror flicks to bizarre comedies to works that defy any genre, these unruly films will keep you on the edge of your seat and wide awake.
SHORT FILM
We have witnessed an explosion in the opportunities available for writers developing episodic content for Internet use and online platforms.
WORKSHOPS
Open to all artists, and held around the country, Workshops and Day Labs offer participants premium resources and expert advice on topics ranging from screenwriting to digital distribution.
These intensive versions of our Lab experience provide opportunities for artists to be inspired in their storytelling and empowered to advance their projects to the next phase.
Awards & Prizes:
Awards & Prizes: 
Awards are determined by a jury of industry veterans.
Awards are given in these categories for cinematic excellence:
- Best Film 
- Best Director 
- Best Screenplay 
- Best Actor 
- Best Actress 
- Best Feature 
- Best Documentary Feature 
- Discovery Award 
- Best Short 
- Best Short 
- Best Music Video
Rules & Terms:
1. Submission Deadlines
Submissions are accepted.
2. Submission Format
Films must be submitted via online
3. Submission Eligibility
- There is no premiere policy for short films and music videos.
- Works-in-progress and films with distribution are accepted.
4. Premiere Status
- There is no Premiere policy for any feature or short films and music videos, they may have screened at other Festivals and/or online.
5. Submission Fee
All submissions for Toronto Film and Documentary Festival are to be paid by credit card. The submission fee is non-refundable.