Event Date:
April 30, 2022

to

May 02, 2022
Festival Description:
Toronto Film and Documentary Festival
MISSION & OBJECTIVE
The main goal of Toronto Film and Documentary Festival is to present the most exciting and inspiring new works on film being made today.
And equally, to promote an understanding and appreciation of the world through moving pictures.
The Toronto Film and Documentary Festival is the premiere venue for non-fiction film in the Canada. 
Toronto Film and Documentary Festival offers an ideal setting for filmmakers to premiere new work and develop lasting relationships with fellow filmmakers and industry. 
The festival plans to draw an audience of 5,000 and film entries from every corner of the globe. 
ABOUT THE FESTIVAL
The festival plans to hosts over 200 visiting artists, and to presents an average of 100 non-fiction films, and offers a variety of exciting events throughout town. 
In addition to screenings, the Big Toronto Independent Shop is a five-day industry event that includes panels, master classes, workshops. 
OUR PROGRAMS
DOCUMENTARY PREMIERES
Films about far-reaching subjects by renowned directors comprise this section, highlighting our ongoing commitment to documentaries. Each is a World premiere.
NEXT
Pure, bold works distinguished by an innovative, forward-thinking approach to storytelling. 
Digital tech paired with unfettered creativity promises they will shape a "greater" next wave in the World cinema.
SPOTLIGHT
The Spotlight program is a tribute to the cinema we love, and presents films that have played throughout the World.
SPECIAL EVENTS
One-of-a-kind moments highlighting new independent works that add to the unique Festival experience.
FROM THE COLLECTION
Rediscover classic works of indie cinema from the vaults of our partnership with the Top film collection which now contains more than 2,300 films.
KIDS
Especially for our youngest independent film fans. In cooperation with Utah Film Center who present the annual Kid's section of Toronto Film and Documentary Festival.
MIDNIGHT
From horror flicks to bizarre comedies to works that defy any genre, these unruly films will keep you on the edge of your seat and wide awake.
SHORT FILM
We have witnessed an explosion in the opportunities available for writers developing episodic content for Internet use and online platforms.
WORKSHOPS
Open to all artists, and held around the country, Workshops and Day Labs offer participants premium resources and expert advice on topics ranging from screenwriting to digital distribution.
These intensive versions of our Lab experience provide opportunities for artists to be inspired in their storytelling and empowered to advance their projects to the next phase.
Awards & Prizes:
Awards & Prizes: 
Awards are determined by a jury of industry veterans.
Awards are given in these categories for cinematic excellence:
- Best Film 
- Best Director 
- Best Screenplay 
- Best Actor 
- Best Actress 
- Best Feature 
- Best Documentary Feature 
- Discovery Award 
- Best Short 
- Best Short 
- Best Music Video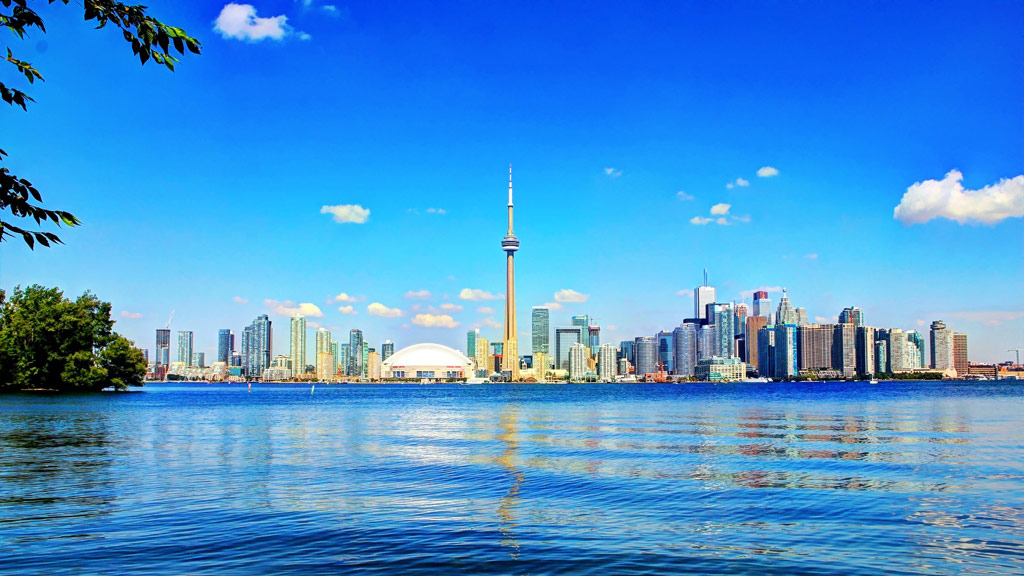 Rules & Terms:
1. Submission Deadlines
Submissions are accepted.
2. Submission Format
Films must be submitted EITHER via online screener if the size is less then 5GB or by DCP. The tracking number, film title, film category and running time must be clearly labeled on the DCP. Please avoid stickers on the cover. Submitted copies will not be returned.
3. Submission Eligibility
- There is no premiere policy for short films and music videos.
- Works-in-progress and films with distribution are accepted.
4. Premiere Status
- There is no Premiere policy for any feature or short films and music videos, they may have screened at other Festivals and/or online.
5. Submission Fee
All submissions for Toronto Film and Documentary Festival are to be paid by credit card. The submission fee is non-refundable.
6. Shipping
All shipping and postage costs for the submission package and, if the film is selected for the Festival, for all DVDs and additional materials sent to and returned from Toronto Film and Documentary Festival must be borne by the submitting party. Toronto Film and Documentary Festival will not accept Cash On Delivery shipments. Toronto Film and Documentary Festival will not absorb any fees incurred in USA customs. All charges must be pre-paid. Toronto Film and Documentary Festival will not accept submissions if customs and delivery fees have not been paid by the submitting party.
Submission packages from outside the USA must be labeled 'Trade Sample' on any customs label and, for customs purposes, must be given a value of no more than US$10.
7. Selection of Films
Submissions are reviewed and selected under the following criteria:
- Quality of narrative and production values
- Independent nature of the production
8. Notification
Toronto Film and Documentary Festival endeavours to complete all selection procedures by 1st January, 2017 and inform all submitting parties, in writing, if their film has been successful or not after that time. Successful submissions will receive an online Filmmaker Festival Pack that will include important information on shipping the DCP to the Festival, press and publicity, guest accreditation, contact information and how to make the most of participating in the Festival.
9. Festival Screenings
Selected films MUST provide a Digital Cinema Package (DCP) in order to be screened at the Toronto Film and Documentary Festival, as well as a back-up Blu-ray. The film title MUST be clearly labeled on the DCP and Blu-ray.
Blu-ray will be used as back-up only. Please clearly label whether your film is PAL or NTSC. Our facilities do NOT support DVD, tape, 35mm, Super 16mm, 8mm or double-head formats.
A selected DCP must be received at Toronto International Independent Film Festival no later than 30 days prior to its scheduled screening date.
Our partner cinema uses pin sharp Sony 4K Digital Cinema projection, making DCP screenings look incredible. Toronto Film and Documentary Festivalaspires to provide the best quality projection possible but will not be held liable for any failure in the technical quality of the projection, nor will fees be refunded in any such case. Toronto Film and Documentary Festival assumes that the submitting party or filmmaker(s) or entrant(s) or print source company has insured for damage and loss of the festival DCP.
10. Scheduling
Screenings are scheduled during the Festival at the discretion of Toronto Film and Documentary Festival. Whilst every effort will be made to adhere to the published schedule, USA reserves the right to make changes at any time for any reason. Festival will not be liable for any costs claimed as a result of a change in scheduling.
No film may be withdrawn from the festival program after its selection.
11. Festival Awards
Jury prizes for Feature Films: Best Film, Best Director, Best Screenplay, Best Actor, Best Actress, Discovery Awards, Best Film.
Jury prizes for Short Films: Best Short, Best Short.
If shortlisted for a Jury prize, additional preview copies of the film must be provided or authorised by the submitting party if requested by Toronto Film and Documentary Festival.
The Royal Cinema is an historic movie house. It has modern upgrades and has been renovated in order to host live concerts, film screenings, film festivals, and multimedia exhibition.