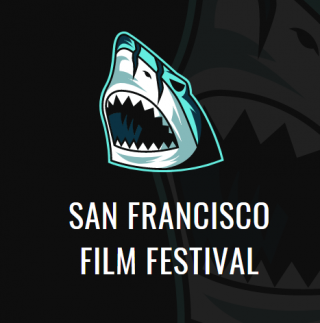 Festival Description:
The festival itself is a collection of razor edge independent films and bands. Included in the festival are nights of live music concerts, short films, animation, global features, long and short documentaries, skate films, music documentaries, and music videos.
Selected films in the last session:
All films screened and accepted into the festival inspire the artistic with work that is leading film, music, and cinematography's evolution and will ensure the Bay Area's reputation for innovation in the arts.
Awards & Prizes:
Best Picture Award (Feature Film)
Best Documentary    
Best Short Native Film
Best Short Documentary
Best Commercial
Best MTV  
Best Director
Best Screenwriting
Best Animation Award
Best Cinematography
Best Editing
Best Music Score
Best Sound and Effect
Best Action Design
Best Leading Actor
Best Leading Actress  
Best Supporting Actor
Best Supporting Actress
Sofia University Humanity
Best Student Creation
Best Student Talent
Most Popular Film
Rules & Terms:
If you choose to submit by mail DVD/BluRays must be clearly labeled with the title of film contact information and tracking number.
More than one entry may be submitted. Each entry must be submitted separately.
Films produced in languages other than English must have legible English subtitles or be dubbed in English. (unless special arrangements have been made with festival).
Entrants are responsible for obtaining any necessary licenses, royalties, release forms, clearances, permits necessary to present their work.
The selection committees' and juries' decisions are final.
You may have multiple entries and submit to multiple categories.
Each entry must have its on submission fee.
We prefer submissions through here, vimeo, or electronically.
SFFF is hereby granted the right to utilize an excerpt from any film submitted and accepted for exhibition at the Festival for promotional purposes.
The individual or corporation submitting the film hereby warrants that it is authorized to commit the film for screening, and understands and accepts these requirements and regulations.
I understand that submission of my work authorizes the San Francisco Film Festival to use the work for exhibition, education and/or publicity purposes related to the festival; that the Festival will handle the prints and tapes with a maximum of care but cannot be held liable for any damage or loss during shipping, preview, or screening; and that the Festival is also not responsible for any claim involving copyright, trademark, credits, or royalty infringement related to the work. SF Fest will never publish your film online under any circumstances.
Festival Contact Information:
Contact Information Displayed publicly
Submission requests email:
sanfranciscofilmfestival@gmail.com
Submission Address:
My festival has the same submission address.
Event Date:
August 19, 2023

to

August 20, 2023