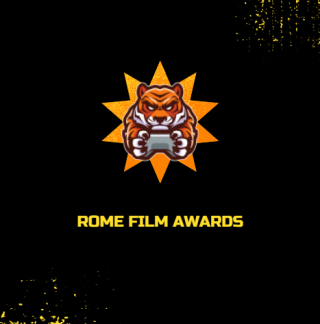 Festival Description:
The Rome Film Awards highlights a selection of the best films in Italy, Europe and the rest of the world. Every year RFA r recruits a new panel of highly regarded screen industry practitioners to decide the winners of our awards.
They watch all of the films in advance of the RFA, so that the winners can be announced and prizes presented at our Opening Night & Awards Ceremony.
Awards & Prizes:
With more than 20 categories, it will be possible for each participating film to receive a nomination for more than one category.
Best Feature Film 
Better Short 
Best Drama 
Best Animation 
Best Documentary 
Best Documentary (Short) 
Best Documentary (Foreign) 
Best Documentary (short - students) 
Best Documentary (Short - Foreign) 
Best Photography 
Best Scenography 
Best Writer 
Best Director 
Best Actor Starring 
Each winner will be contacted to attend the event and / or receive the prize.
The winners will also be announced on our social media and website.
Rules & Terms:
The registration fee must accompany each entry. The registration fee includes projection and management costs, and is non-refundable.
Specify only the main category your movie belongs to (Fiction, Non-Fiction, Animation, etc.)
Movies or videos that use unauthorized and copyrighted music or literary property are not allowed.
The competition is open to professional and non-professional directors.
Entries must be submitted in the complete form in which they will be judged.
Jury decisions are definitive. The jury reserves the right not to select a winner in a certain category.
The jury reserves the right to change a category for the benefit of the film.
All films, including those in English, should include subtitles in English.
Films accepted at the festival must arrive at the festival coordinator at least 1 month before the opening of the Festival.
Do not send anything to us until you are requested to do so or you receive the confirmation letter that the movie will be screened.
After the movie has been officially selected, you will receive an email from our programmers asking for further details.
Festival Organizers:
Fabrizio Marras (Festival Registrar);
Festival Contact Information:
Contact Information Displayed publicly
Website:
https://www.facebook.com/Roma-Film-Awards-382780905457152
Submission requests email:
italyfilmfestivals@gmail.com
Submission Address:
My festival has the same submission address.
Event Date:
July 22, 2023

to

July 23, 2023