Event Date:
August 04, 2017
to
August 05, 2017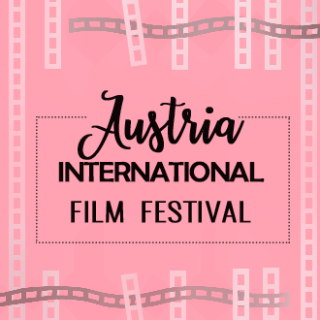 Festival Description:
Welcome to AUSTRIA INTERNATIONAL FILM FESTIVAL!
We invite filmmakers from all over the world to submit their films to our international film festival which will take place in Vienna on the 4 August, 2017. Our judges appreciate the auteur cinema - films made with a unique artistic vision.
The goal of our festival is to find new talented filmmakers who will be able to approach the heights of cinematography created by geniuses like Antonioni, Fellini, Tarkovsky, Bergman, Visconti, Godard.
Now, when the whole world has a tendency towards commercialization, we appreciate free spirit, new ideas an independent point of view and new approaches. Not the budget of the film but solely talent should be the criteria for the film's success.
We appreciate films made without the benefits of large budgets and unnecessary technological sophistication. The festival encourages individuality and experimentation. With the rapid development of film equipment, cinematography becomes more and more affordable for independent filmmakers. Now all we need are new ideas and exposure for these ideas. Our film festival will provide this exposure for new outstanding films.
AUSTRIA INTERNATIONAL FILM FESTIVAL
UCI KINOWELT Millennium City, 1200 Wien:
Saal "James Dean" (79 Sitze)
Der Rote Teppich und die Eröffnungszeremonie finden am August 4 2017 statt.
Dieser Zeitplan ist noch nicht endgültig und kann korrigiert werden. Einige Filme können zum Screening ausgewählt werden.Austria National Film Festival ist nach wie vor ein wichtiges Zentrum der Filmkunst. Die großen Traditionen des österreichischen Kinos wurden durch den "Oscar" und die "Palme d'Or" -Siegerregisseur Michael Haneke - fortgesetzt.
Unser Ziel ist es, die hervorragendsten Filme in allen Teilen der Welt zu präsentieren, um internationalen Erfolg zu erreichen.

Grand Prix des Festivals - Die "Goldene Sphinx" ist ein Symbol für Geheimnis und Weisheit. Wir glauben, dass etwas Geheimnis in jedem realen Kunstwerk zu finden ist. Es gibt auch Preise für den Besten Film, den Besten Regisseur, den Besten Kurzfilm, den Besten Dokumentarfilm und das Beste Musikvideo.
Awards & Prizes:
Audience Award
Best Narrative Feature
Best Narrative Short
Best Doc Feature
Best Doc Short
Best Animation
Best Music Video
Best Student Film
Best Experimental
Best International
Best Script
Best Director
Best Cinematography
Best Original Score
Best Actor
 
Certificates and prizes will be presented on the final night to producers attending the festival or sent by email or post.
We guarantee that your film will be viewed by our international community and will be judged by a jury of film professionals. The Festival will host numerous opportunities to connect with enthusiastic new audiences, fellow filmmakers, film industry professionals, non-profit organizations and the media in the beautiful city of Vienna.
Rules & Terms:
We encourage the submission of international film or video entries, but all entries must be in English or have English dubbing or subtitles.
All entries must be available for screening during the festival. We welcome Feature Films, Short Films, Documentaries and Music Videos .
You may submit as many entries as you like. Each entry requires its own entry fee. Fees are not refundable.
We prefer online submissions.
Or you can also provide a download link to your 1080p, 24/25 fps .mp[e]g / .avi / .vob / .mov / .mp4 / .m4v submission.
If your film is chosen to show at the Austria National Film Festival, you must send a full quality DCP file/35mm print no later than 2 weeks prior to the festival screening.
All films should have been completed within 2012-2016.
All awards are based on the overall merit of the entry. Decisions by the judges are final.
Festival does not deal with any copyright issues. All copyright issues should be resolved by the film authors.
Filmmakers and screenwriters retain 100% all of the rights to their projects and materials that they submit to the Austria International Film Festival.
Festival organizers have the right to use extracts of the film for promotional purposes.
You agree to indemnify and hold harmless us, our officers, affiliates, employees, and partners from any and all claims and liability arising out of entering or transmitting your film to the Austria National Film Festival.
A confirmation e-mail will be sent if your film is selected and approved by the Festival.
Certificates/Laurels are available upon request.