Event Date:
May 03, 2022

to

May 05, 2022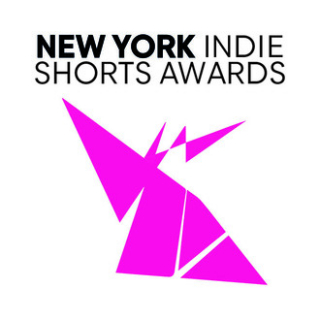 Festival Description:
Welcome to IMDb qualifying NEW YORK Indie Shorts Awards a TOP 50 MOST POPULAR festival and one of the TOP 100 BEST REVIEWED FESTIVALS.
** A TOTAL OF USD 4000 in Cash prizes per year for the Best Shorts of the Seasons **
New York Indie Shorts Awards is an international independent short film competition with LIVE EVENTS . Our goal is to find talented filmmakers and help them promote their work.
WE SCREEN ALL THE MAIN CATEGORY AWARD WINNING FILMS IN OUR PUBLIC LIVE EVENTS. ANNUALLY WE HOLD OUR LIVE PUBLIC EVENT AT THE CINEPOLIS LUXURY CINEMAS IN THE CITY OF NEW YORK.
ADDITIONALLY WE ORGANIZE VIRTUAL EVENTS WHERE THE OFFICIAL SELECTION FILMS ARE SCREENED IN ORDER TO SUPPORT NEW FILMMAKERS PROJECTS ALL AROUND THE WORLD.
Quarterly, apart from our winners announcement, we will award , as a recognition for creativity and talent, the " Jury's choice Cash Award " with a CASH PRIZE of USD 1000. ( A total amount of USD 4000 per year ).
We accept films from all genres. Some of our former contestants include Kevin Bacon, Pauline Chalamet, Julie Pacino, Iggy Pop, Oscar nominees Jude Law, Brenda Blethyn, Golden Globe winner Kyra Sedgwick and a new wave of talented directors like Ania Gauer , Julien Gauthier, Anthony Nti, Pierre Leon Luneau, Michael Chereau and so many more.
New York, the city that never sleeps, is a hotspot for filmmakers who want to promote their independent projects.
Being a thriving film hub, the city plays host to hundreds of filmmakers, industry professionals and movie lovers annually.
Your film will be reviewed by our screeners team and the highest scored ones will be selected as Official Selection receiving corresponding Laurels. Then, our international jury will choose the winners in each category and they will receive the Official Laurels and Certificates.
All the Official Selection films will be screened in our Online Event in a private platform. All the audience must have a ticket or invitation. All filmmakers will receive courtesy tickets. Filmmakers lounges, Q&A and interviews about in competition short films and filmmakers will be released during the season.
All main category award-winning films will be screened in our public and complementary Event where you will have the opportunity to network with filmmakers and people from the industry.

Awards & Prizes:
** A TOTAL OF USD 4000 in Cash prizes per year for the Best Shorts of the Seasons **
CATEGORIES
We proudly announce all our Categories.
Your project might become a multi award winning film!.
MAIN CATEGORIES
Best Short
Best Foreign short
Best Documentary Short
Best Animation Short
Best Experimental Short
Best Student Short
Best First Time Filmmaker Short
Best Horror Short
Best Music Video
ADDITIONAL CATEGORIES
Best Producer
Best Female Director
Best Male Director
Best Female Student Director
Best Male Student Director
Best Actress
Best Actor
Best New Actress/Actor
Best Acting Ensemble
Best Cinematography
Best Editing
Best Production Design
Best Sound Design
Best Original Score
Best Screenwriting
Rules & Terms:
RULES
1- In order to submit a film, you must own the rights or have permission from the owner.
2- The Festival relationship will exclusively be related to the film submitter.
3- Any Foreign film that is not in English must have English subtitles.
4- All fees are non-refundable.
5- NEW YORK INDIE SHORTS AWARDS  will not be responsible for damaged copies.