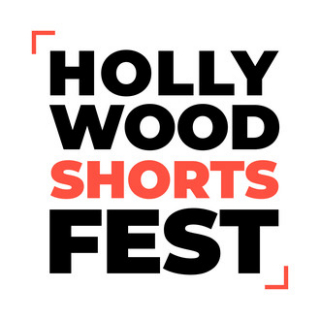 Awards & Prizes:
Every Quarter, a special JURY CASH AWARD will be granted , RECEIVING A CASH PRIZE OF USD 1500.
USD 5000 CASH AWARDS PER YEAR.
MAIN CATEGORIES
BEST SHORT
BEST FIRST TIME FILMMAKER SHORT
BEST FOREIGN LANGUAGE SHORT
BEST EXPERIMENTAL SHORT
BEST DOCUMENTARY SHORT
BEST STUDENT SHORT
BEST ANIMATED SHORT
BEST STUDENT ANIMATED SHORT
BEST DRAMA SHORT
BEST COMEDY SHORT
BEST HORROR SHORT
BEST MUSIC VIDEO
TECHNICAL & PERFORMANCES CATEGORIES
BEST FEMALE DIRECTOR
BEST MALE DIRECTOR
BEST FEMALE STUDENT DIRECTOR
BEST MALE STUDENT DIRECTOR
BEST FIRST TIME DIRECTOR
BEST CINEMATOGRAPHY
BEST SCREENWRITING
BEST ACTOR
BEST ACTRESS
BEST NEW ACTOR/ACTRESS
BEST ACTING ENSEMBLE
BEST ORIGINAL SCORE
BEST SOUND DESIGN
BEST EDITING
BEST PRODUCER
BEST PRODUCTION DESIGN
Rules & Terms:
IF YOU SUBMIT YOUR FILM, YOU AGREE WITH THE FOLLOWING RULES:
FILMS MUST BE 40 MINUTES OR LESS.
FILMS MUST BE FULLY COMPLETED PRIOR TO THE DATE THE PROJECT IS SUBMITTED.
FILMS MUST BE SUBMITTED WITH A PRIVATE LINK (VIMEO, YOUTUBE, FilmFreeway, SELF HOSTED). OTHER FORMAT IS CURRENTLY NOT ACCEPTED.
QUALITY STANDARDS MUST BE MET. BELOW 720P RESOLUTION, POOR AUDIO QUALITY, ETC WILL NOT BE CONSIDERED.
FILMS CONTAINING ANY OTHER LANGUAGE THAN ENGLISH MUST HAVE ENGLISH SUBTITLES.
HSF HAS NO PREMIERE STATUS REQUIREMENTS.
ALL FEES ARE NON TRANSFERABLE AND NON REFUNDABLE.
WE DO NOT OFFER FEE WAIVERS.
HSF MAY USE PORTIONS OF YOUR FILM (INCLUDING TRAILER/TEASER/STILL/POSTER) FOR PROMOTIONAL PURPOSES.
YOU MUST OWN THE RIGHTS ON YOUR FILM IN ORDER TO SUBMIT IT.
FESTIVAL EVENT DATES AND TIMES MAY BE DELAYED OR CHANGED.
A DCP COPY OF YOUR FILM MIGHT BE REQUESTED FOR THE LIVE EVENTS.
We are not liable for any copyright infringements or unauthorized usage and any conflict should be settled by the parties involved thereof.
You are responsible for any claim involving copyright, trademark, credits, publicity.
Feedback will not be given to non-selected films
HSF can consider any film to be disqualified if the festival considers the content inappropriate. If you have any questions regarding this decision, you might contact us.
All submissions in personal categories required the name of the person and the category. You can easily send us this information in the cover letter at the FilmFreeway website.
Not all the submissions are selected for the official competition. Our Judges are free to make their own choices and no answers will be given about not selected films.