Event Date:
November 29, 2019

to

December 01, 2019
Festival Description:
The 4th Reykjavik Visions Film Festival take place at at Reykjavík.
Reykjavik Visions Film Festival is a regional, internationally themed film event dedicated to exploring cross-cultural understanding through the art of the cinema.
Its mission is to enhance cultural diversity by bringing European independent productions, horizon-expanding international films and high-quality studio films to audiences before their commercial release.
Reykjavik Visions Film Festival is especially concerned with providing film-goers the opportunity to see works that would otherwise never screen in Reykjavik.
Programs
Opening Night
Experience the red carpet glamour of Opening Night.
Closing Night
Bid a fond farewell to the Reykjavik Visions Film Festival at an evening filled with acclaim and applause.
Official Competition
The Film Prizes are the pinnacle of the competitive awards at Reykjavik Visions Film Festival, presented in recognition of the most courageous, audacious and cutting-edge new cinema.
Documentary Award
Film Festival is honoured to present the Documentary films submitted from all over the world.
This prestigious competition is now in its first year.
Awards For Short Films
Film Festival's short film competition, has launched the careers of many directors, writers, producers, cinematographers and other film creatives.
Special Presentation at the State
The ultimate Reykjavik Visions Film Festival experience is to lose yourself in a movie at the magnificent Theatre with this selection of premieres and award-winning films.
Features
Discover captivating stories from great cinematic storytellers.
See prizewinners from the world's most prestigious festivals alongside new works that deserve to be known.
Awards & Prizes:
Narrative Features 
Documentary Features 
Narrative Shorts 
Documentary Shorts 
Animated Shorts 
Audience Award- Short Film 
Audience Award- Feature Film 
Music Videos 
Student Film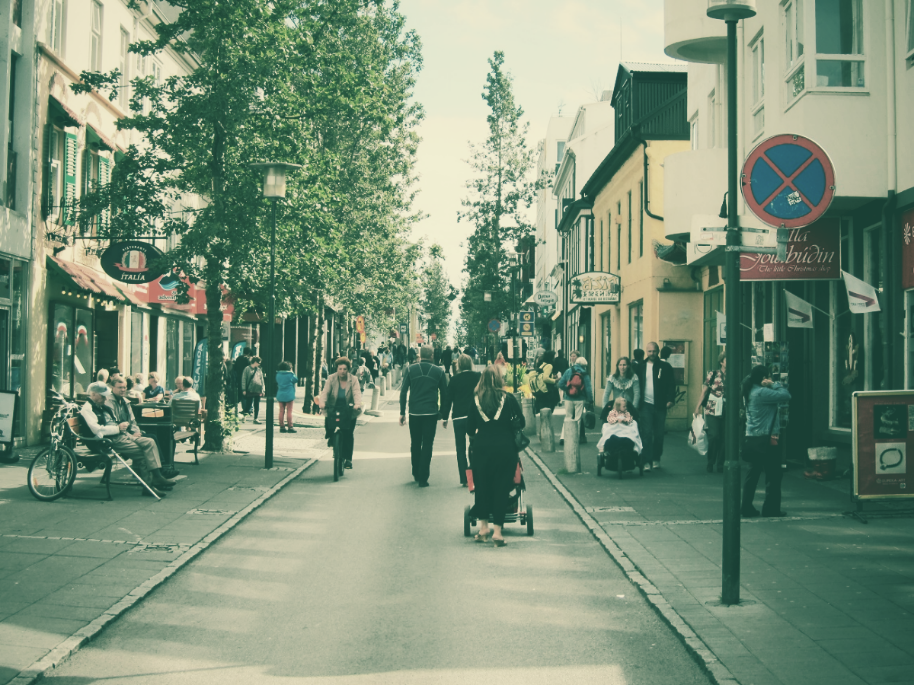 Rules & Terms:
Reykjavik Visions Film Festival has as its objective the promotion of cinematographic art by presenting films of quality and entertainment. 
The Reykjavik Visions Film Festival is held a few days before the Cannes International Film Festival, so as much business can be done for filmmakers attending if they wish, it is possible that each film nominated may be presented more than once.
Feature films, documentaries and short subjects of any genre on DVD, BluRay or Digital File, DCP are selected by invitation from entries to the festival,
Entries must have been produced within the last five years. 
All films in a language other than English must be subtitled in English, we also welcome but it is not compulsory to have French as well as English to increase the possible markets, unless dialogue or commentary is unnecessary for comprehension and appreciation. 
In the exceptional event that an un-subtitled print is accepted, English dialogue lists are required.
Reykjavik Visions Film Festival reserves the right to use excerpts from submitted work for promotional purposes only. 
The Festival is open to the public as well as attending distribution and sales professionals. 
We work with a number of accredited national and international press we have TV buyers and film buyers and distributors also attending, you will if your film is nominated have one to one meetings if you wish to talk business on your movie.
Official or professional national organisations and individuals may submit feature and short films to the Festival.
All shipping costs of films must be borne by the sender. Please note: it is not possible for us to return any DVD or tapes, but can be collected by you at the festival... 
Reykjavik Visions Film Festival policy not to offer comments and reasons for films not selected for the program.
TERMS AND CONDITIONS 
By submitting your film you are agreeing to the Reykjavik Visions Film Festival screening your film during the Festival and using your film for promotional purposes, as well as all the above regulations.