Event Date:
October 23, 2021

to

October 29, 2021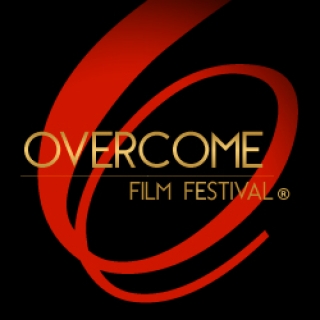 Festival Description:
For additional information about the festival visit:
About the Festival
The Overcome Film Festival is a venue for all storytellers, filmmakers, and artists to tell the world their stories of survival and triumph over adversity. It is the focus of the film festival to give survivors a voice and a venue to share their life experiences and provide hope to others. Everyone is invited to participate with their work. Animation, narrative and non-narratives, audiovisual poetry films, and experimental works are accepted. The Overcome Film Festival especially encourages the entries of anyone who wants to share their experiences in overcoming challenges, illnesses, disabilities or any other factor that has contributed to their growth as a person and motivated them to celebrate their existence. The Overcome Film Festival is an international event and everyone all over the world is encouraged and welcome to participate.
Dates & Deadlines
October 30, 2020 Opening Date
January 31, 2021 Earlybird Deadline
March 31, 2021 Regular Deadline
June 30, 2021 Late Deadline
September 1, 2021 Extended Deadline
October 20, 2021 Notification Date
October 23 to 29, 2021 Event Date
Awards & Prizes:
Awards & Prizes
The Overcome Film Festival will publish the name of the winners online and certificates will be awarded. As the festival is about providing a voice to survivors, financial awards and prizes will be foregone in lieu of certificates.
Rules & Terms:
Rules & Terms
Submit your work via the submission platforms provided. Winners will be notified via email.
The Overcome Film Festival cannot accept the following works: Anything that you are not the author and copyright holder of the work you submit. Offensive, illegal, discriminatory, or harmful. Anything that discloses the personal information and likeness of any individual that you do not have written permission to do so. Anything that you are not comfortable allowing us to show in public. Submission means you read and agree to the complete rules and terms of the festival. Please be aware that if your film is selected to run in the festival, you will be requested to subtitle your film as the focus of the festival is to include everyone. Complete rules can be found on the platform:
www.overcomefilmfestival.modifiergroup.com