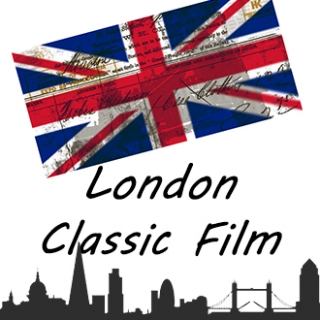 Festival Description:
London Classic Film Festival showcases features, shorts, documentaries, animation, music videos and experimental works by filmmakers all around the world.
LCFF Mission takes inspiration from the Film Festival Mission Statement, which believes in providing equal opportunities for United Kingdom of Great Britain and Northern Ireland and foreign participants "in a spirit of openness that embraces all cultures, regardless of race, gender, color, religion, or sect;" 
London Classic Film Festival is proud to announce the line-up for its very own film festival, which runs from 30th April, 2017. Containing work from both local and international filmmakers, the season will include short film programs themed around relationships, animation and comedy, art, entertainment, horror, documentary and drama. These will accompanied by a full-length film screenings, a film-themed quiz night and a film-related art class. Many events are absolutely free to enter.
Awards & Prizes:
Best Children's Film Award
Best Actor Award
Best Actress Award
Best Supporting Actor Award
Best Supporting Actress Award
Best Child Artist Award
Best Lyrics Award
Best Choreography Award
Special Jury Award
Best Feature Film Award
Best Biographical Film Award
Best Cultural Film Award
Best Film on Social Issues Award
Best Educational Film Award
Best Cinematography Award
Best Screenplay Award
Best Director Award
The Best Short Film Award
The Best Director Award
The Best Actor Award
Rules & Terms:
1. For every entry one should fill out a single submission form online, at: Withoutabox.com
2. The entries are accepted in any language but non-English entries must have English Subtitle.
3. Films should not contain any logo or watermark.
4. All Films will be preserved in the festival's film database for future reference.
5. There are no limits about the duration of the films.
6. The Official selections on London Classic Film Festival will be announced before the festival opening ceremony.
7. The dialogue list, director picture, the official pictures or posters of the films can be attached on the online submission form.
8. The Officially selected films must deliver the required materials ONLY after the announcement: (Stills of the film, Director Photo, Dialogue list, Original movie file) or else they will be not processed after official warnings.
Criteria for selection:
* Film content should be creative and demonstrate artistic and technical mastery.
* Content should speak to youth of diverse backgrounds and cultures.
* The stories should be culturally authentic, timely, and of universal appeal.
Criteria for non-acceptance of films into the festival include:
* Excessive or gratuitous violence, nudity, or profanity.
* Content that advocates and supports racial, cultural, religious, or gender bias.
Submissions may be Fiction, Short, Feature, Documentary, Animation of any length. All entries submitted must be suitable for children and youth ages 19 and under. We accept youth-made film submissions.