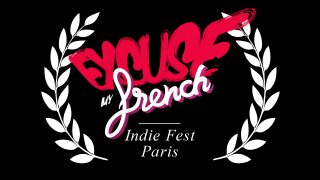 Festival Description:
Excuse My French is a festival exclusively dedicated to independent short films screenings. The festival aims to bring to Paris several films loved all around the world, but very few times (sometimes never!) screened in our great city.
Excuse My French loves all genres of independent cinema: unique, intriguing, imaginative, stylised, explicit or just different from what we are used to watch…
The first edition will take place June 24th 2017, at Studio 28 (Montmartre).
Awards & Prizes:
Winners will receive Awards Certificates from our President of Jury: Petra Silander.
Chosen by the Jury:
- Best movie
- Best actress
- Best actor
- Best director
- Best screenplay
And a special award by the Audience.
Rules & Terms:
FORMAT :
Short films of any genre and format up to 27 minutes are accepted
LANGUAGE :
All films must be French or english spoken or have English subtitles for other language
PRODUCTION YEAR :
The production year shouldn't be earlier than 2014
PREMIERE :
There is no premiere requirement.
ENTRIES
A filmmaker can submit multiple films.
Decisions of the selection committee are final.
We are not responsible for any copyright infringement of your material and you give us the permission to publish your images, poster and trailer on our website and/or social media pages.