Event Date:
September 16, 2017
to
September 19, 2017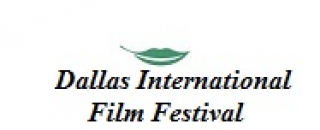 Festival Description:
10th DALLAS INTERNATIONAL FILM FESTIVAL
3625 N. Hall St., Suite 740, Dallas, TX 75219, United States
The 10th annual Dallas International Film Festival, hosted by the Dallas Film Society, celebrates films and their impact on society and will run September 16 - 19, 2017.
In 2017 the Festival will once again span days and feature International Premiere screenings with nightly red carpet entrances at theaters throughout the city, award presentations, filmmaker panels and other special events. At DIFF, the interaction between filmmakers, audience and communit is a highlight of our programming. Filmmakers of selected films are invited to the Festival to participate in a variety of programs. Question and answer sessions after screenings are well attended and lively. A series of panel discussions are held throughout the days of the Festival. Area high schools and universities serve as the venues for master classes where filmmakers have the opportunity to discuss their films and careers with a new generation of professionals.
Awards & Prizes:
Narrative Feature Competition
Documentary Feature Competition
Short Film Competition
Texas Competition
Animated Short Competition
Premiere Screenings
World Cinema
Latino Cinema Showcase
Deep Ellum Sounds (Music Films)
Maverick
Family Films
Midnight Specials
Special Presentations
Best Feature
Best Short
Best Director
Best Writer
Best Actor
Best Actress
Best Supporting Actor
Best Supporting Actress
Best Cinematography
Best Editing
Best Special FX
Best Music
Best Sound
Directors Choice Award
Best Comedy Short
Best Documentary Short
Best Dramatic Short
Best Student Short
Best Sports Short
Best Web Series
Best Commercial/Advertisement (Television & Web)
Best Film Editor
Best Supporting Actor
Best Supporting Actress
Best Make-up Artist
Best Hair Stylist
Grand Jury Prizes are awarded to competition films in the following categories: Narrative Feature, Documentary Feature, Shorts, and Animated Shorts. A Grand Jury Prize will also be awarded to the best Student Film within the Shorts Competition.
Audience awards for Best Narrative Feature, Best Documentary Feature and Best Short will also be presented.
Rules & Terms:
Films must not have had major theatrical release or US broadcast airing prior to the festival.
Films must not have had DVD sales on the internet.
More than one entry may be submitted. Each entry must be accompanied by a separate entry form and entry fee.
Films must be completed.
If your film is selected, you will be asked to provide a digital press kit which includes: headshot and filmography of director, color and/or B&W stills from the film, screeners for press, and a video trailer (cleared for broadcast).
Submission DVDs must be labeled with:
Film Title
Running Time
Contact information on face of DVD.
When submitting a DVD, include the film ID# on package and on disc. *Please only mail DVDs in paper or plastic jewel cases (no standard DVD cases).
If you are submitting with an online screener, you do not have to mail a DVD unless later requested by the Programming department.
DVD screeners will not be returned. Please do not send originals or masters.
All submission deadlines are POSTMARK deadlines.
Any films submitted without a paid entry fee by the given deadline will be disqualified from the submission screening process.
All film entries selected for the festival grant DIFF the rights to use footage, stills, titles and information from the film for promotional purposes.
The individual or corporation submitting the film hereby warrants that it is authorized to commit the film for public screening, and understands and accepts these requirements and regulations.