Event Date:
December 12, 2020

to

December 19, 2020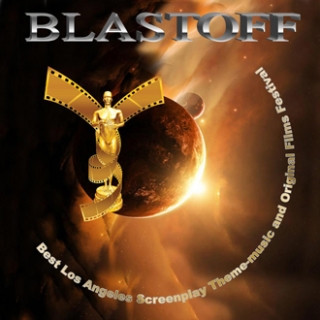 Festival Description:
BLASTOFF events, co-sponsored with our New York partner festival, include a red carpet awards ceremony and a gala dinner attended by Hollywood stars. Win an award or nomination and your film becomes eligible for international digital distribution. Looking for feature finance? We present the best shorts, trailers, and sizzle reels to investors and buyers from 60+ countries.
Create a fantastic buzz around you and your work at screenings and Q&A sessions. We will be presenting projects for 2500+ industry professionals, including distributors, investors, and buyers from 60+ countries. There will be screenings of our best films in both Los Angeles and New York City. Note that we have a special category for student films - we showcase projects from some of the most prestigious film schools around the world. We also have a special category for LGBTQ+ films, and are proud to be 100% LGBTQ+ supportive.
Through our "Show the World" awards your film could be seen by people all over the world. Our distribution department has access to platforms which have, collectively, millions of viewers.
BLASTOFF celebrates your dedication and hard work with awards in all submission categories including performer (non gender-specific), music, and cinematography.

Awards & Prizes:
Award events include a red carpet and awards ceremony and a gala dinner attended by Hollywood stars.  Our awards (some worth an estimated $10,000) offer a direct path to success in the industry.
LOS ANGELES AWARDS LISTING
"Show the World" BLASTOFF distribution awards.
Select films will be eligible for a profit-sharing digital distribution package for submission to streaming and sales outlets all over the world. By industry standards this award is worth an estimated $10,000 in QC preparation and submission fees.
Animation Screenwriting 1st prize.
Your script will be produced, and the film submitted via a profit-sharing  digital distribution deal to streaming and sales outlets, worldwide.  This award is worth an estimated $10,000 in combined production and QC preparation and submission fees.
Winners and finalists will receive beautifully designed award certificates.
Each of select nominees will also receive an InkTip Script Listing worth $60 to promote themselves and their scripts to InkTip's entire network of producers, managers, and agents.
Awards will ALSO be made, if appropriate, as below.  No need to submit separately as your project becomes  automatically eligible if it has been submitted as a feature or short-film.
Best Visual FX 
Best Title/Credits Design
Best Student Director 
Best Director
Best Ensemble 
Best Leading Character Duo
Best Performer/s
NEW YORK AWARDS LISTING
Winning projects will ALSO be eligible for our NEW YORK FESTIVAL  partner awards in these categories:
BEST DIRECTOR
BEST SCREENPLAY
JURY PRIZE
BEST ACTOR
BEST ACTRESS
BEST SHORT FILM
BEST FEATURE FILM
BEST DOCUMENTARY
SPECIAL JURY DISTINCTION - SHORT FILM
BEST STUDENT WORK
BEST DRAMA
Rules & Terms:
BLASTOFF COMPETITION RULES
Please read the rules carefully.  They  govern all submissions to the BlastOff Festival.
BY SUBMITTING THE MATERIAL, I/WE HEREBY AGREE/S TO INDEMNIFY, HOLD HARMLESS, AND DEFEND THE FESTIVAL, ITS EMPLOYEES, DIRECTORS, REPRESENTATIVES, AND BLASTOFF AFFILIATES FROM ALL LIABILITY, CLAIMS, AND DAMAGES IN CONNECTION WITH THE SUBMISSION AND FROM ANY FEES AND EXPENSES, INCLUDING BUT NOT LIMITED TO REASONABLE ATTORNEYS' FEES, THAT ANY OF THEM MAY INCUR IN CONNECTION THEREWITH.
In order to qualify for a "Show the World" international distribution award, please only submit films which are of exceptional technical quality, and preferably HD (1920x1080).   The best VOD outlets will not consider adding inferior quality footage to their catalogs. 
GENERAL RULES
1. Submissions must be accompanied by the applicable submission fee PER ENTRY and a completed online entry form. All films must be in English or have English subtitles at the time submitted.
2. Films must be submitted as an online streaming video.  Please supply the link, with the password (if required).
3. If the link is found to be inactive, the submission may be deemed ineligible.
4. In the event that your film is selected for screening, and you have made the festival download "password protected", you will be required to provide a password to allow BLASTOFF to download your film from download the project.  If you are unable or unwilling to provide us download access, please DO NOT SUBMIT.
5. Films must have been completed no more than 3 years before our event date. Films selected must be available for screening during the BLASTOFF event.
6. Films or scripts ("entries") may only be submitted to BLASTOFF once, and are not eligible for re-submission. 
7. Films with distribution in any region of the world, or films produced, financed or initiated by a major film studio or television network, or that have screened on a television network or cable television or have been distributed to theaters prior to the festival dates are ineligible for competition and the "Best of the Best" award, but may be considered for a special screening.  Entrants are not obliged to sign a distribution deal, whether the film is eligible, or not.  To see some of the festival distribution details please go to the "distribution" page at www.BlastOff.us  .
8. Short films that are publicly available online prior to the Festival event date may be considered for exhibition during the Festival, but will be ineligible for Jury Awards.
9. Private invite-only screenings (for instance for cast and crew or donors) do not affect a film's eligibility.
10. BLASTOFF reserves the right in its sole discretion to reject or disqualify any ineligible entries, without a refund.
11. Films that are selected to screen at the Festival may not necessarily be eligible for awards purposes.  Notifications regarding selection for awards may occur subsequent to notifications of acceptance for exhibition.
12. Entrants should only submit completed projects.  Each submission will be judged as a completed work, whether it is or not. Once an entry is submitted, we will not update the submission with a more recent version. 
13. Films will be watched with the selected genre in mind. BLASTOFF reserves the right to switch the category or otherwise assign a category to fit programming needs and interests, however, films will not be penalized for the original submission selection.
14. Once an entry payment has been received we cannot provide a refund. If a payment is disputed by an entrant for any reason, the entrant may be subject to any transaction fees or similar amounts incurred by BLASTOFF in connection with the dispute.
15. Ensure that you have provided a correct and functional email address, which is crucial for the purposes of our notifications and possible updates.  We cannot take any responsibility for missed notifications, which will be sent out via email.
16. All payments must be made online.  We cannot accept any snail-mail payments.
17. Films must be the original work of the applicant/s. If a film is based upon another person's life or upon a book or other underlying work, applicant/s must secure any necessary rights to make such adaptations. However, it is not necessary to submit the adaptation rights agreements to the Festival. Neither the Festival nor its jurists investigates or attests to the authenticity of applicant/s statement of authorship or rights secured. By entering the competition, you represent that you have secured all necessary rights.
18. Applicants are solely responsible for obtaining all necessary rights and permissions for third-party materials included in their films, including but not limited to music, trademarks, logos, copyrights, and other intellectual property rights. BLASTOFF expressly disclaims all liability or responsibility for any violations of the foregoing.
19.   BLASTOFF is hereby granted the right to utilize excerpts from any film submitted for promotional purposes.
SPECIAL NOTES
Multiple entries in various categories are allowed, each with a separate entry fee.
BLASTOFF has no obligation (other than as stated in these rules or on our website) to disclose any of the following information:
i) identities of screeners or judges
ii) notes, feedback, or information relating to a submitted project
iii) details regarding the submission review or selection process.
Any comments, notes, or opinions ( "opinions") expressed by BLASTOFF staff, judges, or  volunteers are their personal opinions, and do not necessarily reflect the opinions of BLASTOFF ownership or management ("Management").  Management explicitly disclaims any liability or responsibility for such opinions.
Judges' decisions are final, and not subject to dispute by any other parties.  In the event of a judges' deadlock, the final decision rests with the program director.
Winners receiving prizes which carry cash equivalents are solely responsible for payment of all applicable local, state, and federal taxes.
Press materials and any other physical submissions to the festival will not be returned under any circumstances.
COMPETITION IS VOID WHERE PROHIBITED.
COMPETITION CERTIFICATION
I/We have read all of the rules, understand, and have complied with these rules.
I/We warrant the submission of my/our original work and that there are no disputes regarding the ownership of the submission.
I/We also warrant the submitted material does not defame or invade the rights of any person living or dead.
To the best of my/our knowledge, all the statements herein are true and correct.
I/We understand that failure to adhere to the competition rules and regulations will result in disqualification and forfeiture of entry fee/s.
I/We acknowledge that BLASTOFF will not provide a refund for any entry fee.
No revisions of materials will be accepted once an entry has been submitted.